Producing a shaped section in solid timber can be an expensive and time consuming process.
An alternative to this is to use an RF press to create a veneer shape.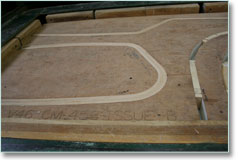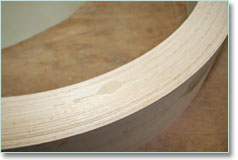 Multiple layers of glued veneers are pressed into a male/female mould, forming the desired finished shape. RF power is then applied, bonding the glued veneers producing a fully stable shape with very little waste timber.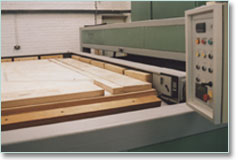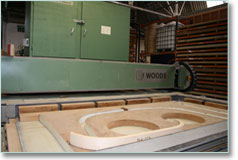 This process is commonly used in applications such as chair seat/back production, marine furniture and formed plywood applications.